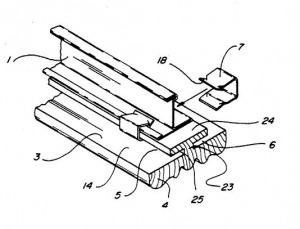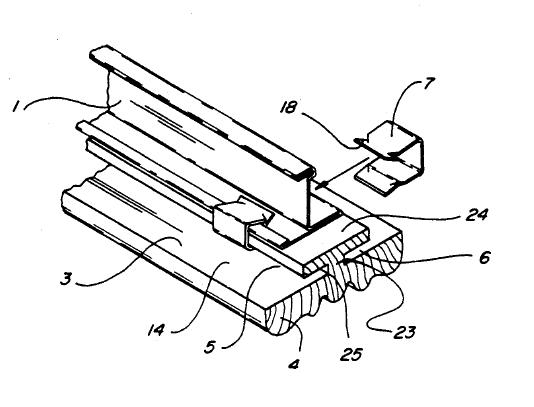 Step 1
Our Unique Clip Design allows each trim piece to be easily clipped into place.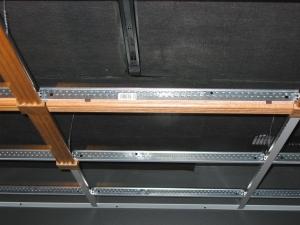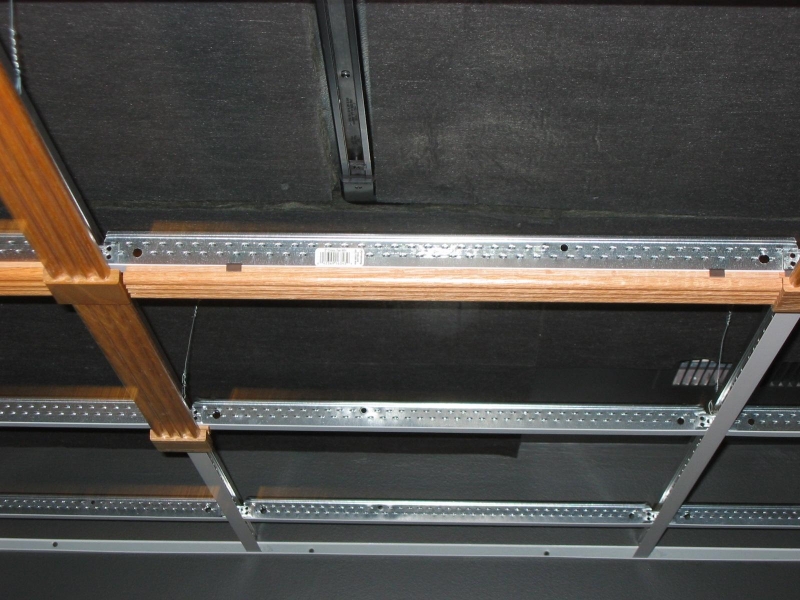 Step 2
T-Rail reveal: molding is clipped on to the grid.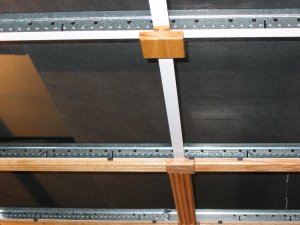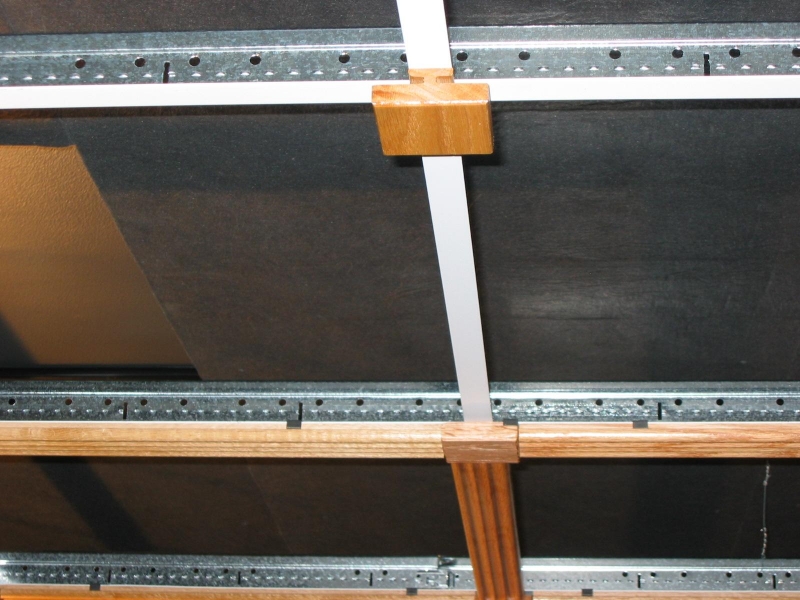 Step 3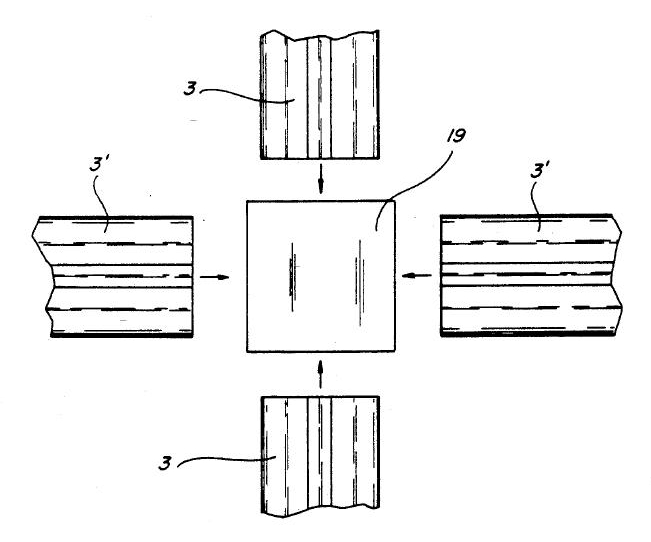 Rosette block provides excellent joints at each intersection and yet allows the entire system to easily flex with changing environmental conditions.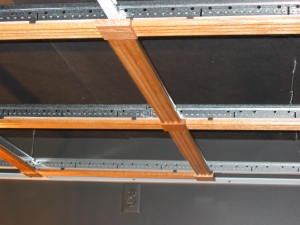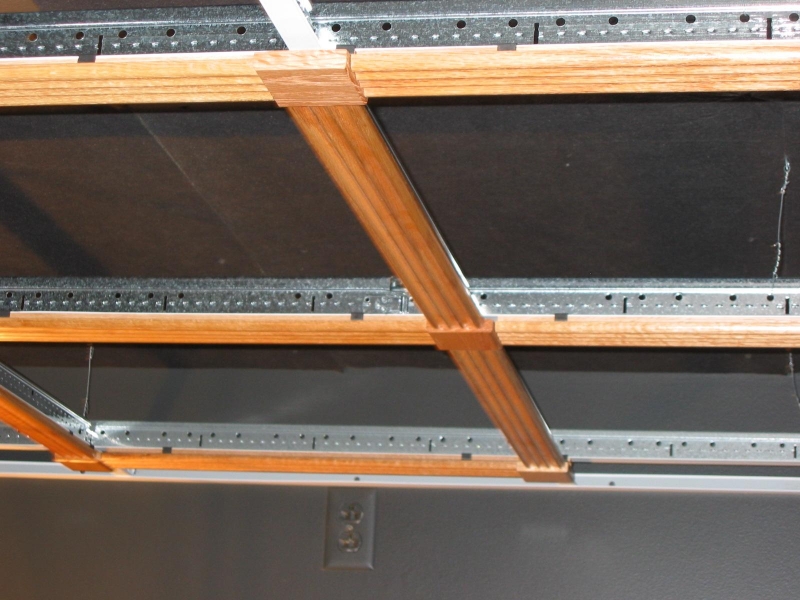 Step 4
Entire grid is covered with wood trim.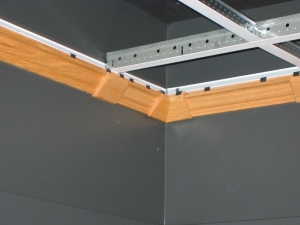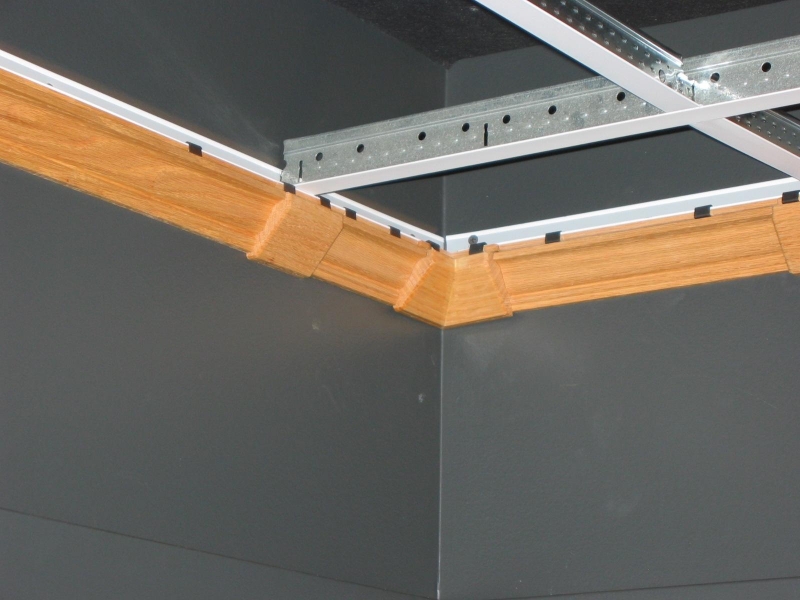 Step 5
Perimeter crown and pre-mitered corners finish off the perimeter of the room.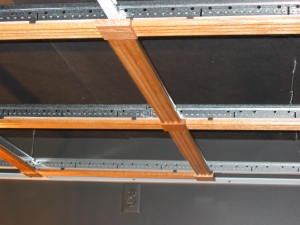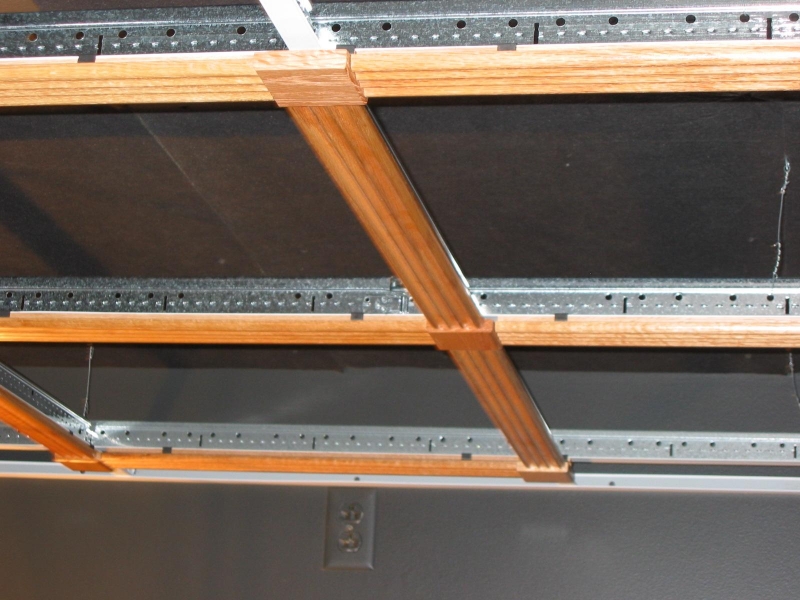 Step 6
Coffered wood panel fits into opening and can be removed for access to the ceiling.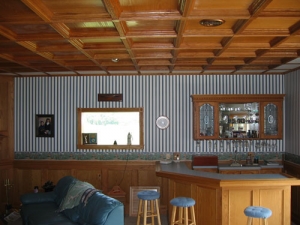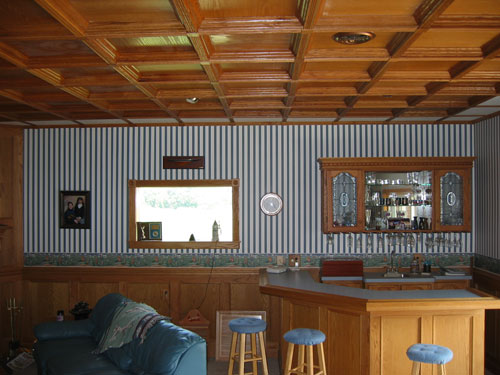 Step 7
Voila!! Your room now has the beauty and warmth of what appears to be an expensive, custom milled hardwood ceiling